15-Day Greek Isles, Italy & France: European Jewels from London (Southampton)
on Norwegian Spirit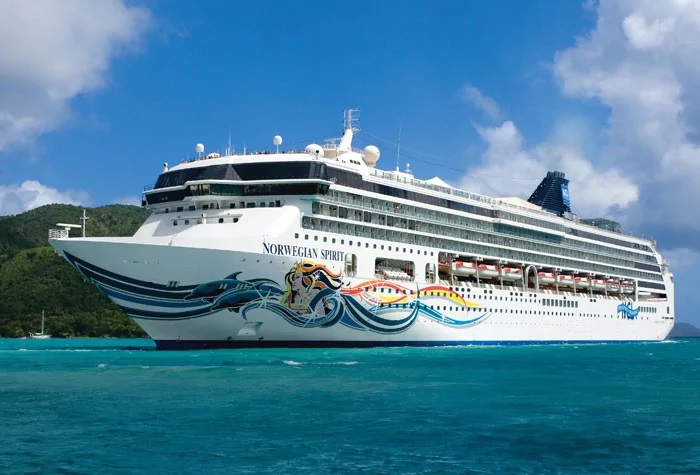 Spend more than two weeks taking in the best of Greece, Italy and more. While in Barcelona, tour Antoni Gaudi's masterpiece, La Sagrada Familia, with its soaring spires, organic shapes, twisted iron sculptures, colored tiles and gorgeous stained glass. Take in the wonders of Rome, the Eternal City, from the Coliseum, where gladiators battled, to Michelangelo's masterpiece on the ceiling of the Sistine Chapel. And climb up the magnificent Acropolis in Athens and stand in awe of the Parthenon,
...
About Norwegian Cruise Line

Live life to the fullest. Smile bigger, explore further and relax longer, because with Norwegian you're free to let inspiration guide you from one experience to another. Only Norwegian gives you the freedom and flexibility to do what you want, when you want. With the most dining options, entertainment and onboard activities, your vacation will be one for the record books.
Dining
Savor a three-course meal and a great bottle of wine. Or grab a burger hot off the gr
...
| Day | Port | Arrive | Depart |
| --- | --- | --- | --- |
| 1 | Southampton (London), Great Britain | | 5:00 PM |
| 2 | Le Havre (Paris), France | 7:00 AM | 7:00 PM |
| 3 | AT SEA | | |
| 4 | AT SEA | | |
| 5 | AT SEA | | |
| 6 | Barcelona, Spain | 10:00 AM | 7:00 PM |
| 7 | Cannes, France | 10:00 AM | 7:00 PM |
| 8 | Livorno (Florence/Pisa), Italy | 8:00 AM | 8:00 PM |
| 9 | Civitavecchia (Rome), Italy | 8:00 AM | 8:00 PM |
| 10 | Naples/Pompeii, Italy | 8:00 AM | 6:00 PM |
| 11 | AT SEA | | |
| 12 | Santorini Island, Greece | 8:00 AM | 8:00 PM |
| 13 | Piraeus (Athens), Greece | 8:00 AM | 6:00 PM |
| 14 | AT SEA | | |
| 15 | Split, Croatia | 7:00 AM | 4:00 PM |
| 16 | Venice, Italy | 6:00 AM | |