Transatlantic: Italy, France & Spain
on Norwegian Getaway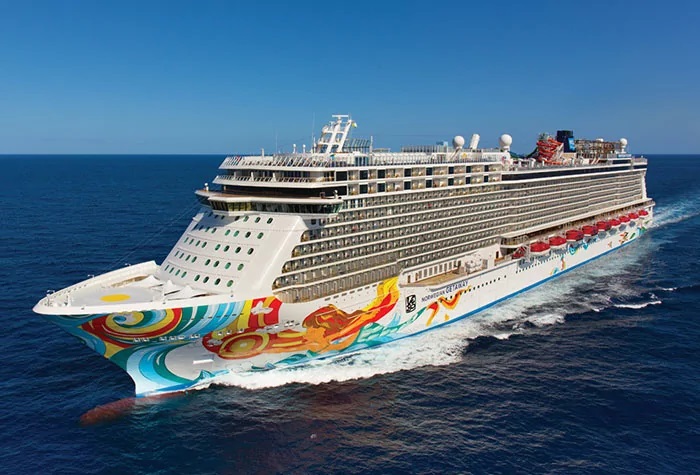 Get ready for a journey of a lifetime on a 16-day voyage that crosses the Atlantic on Norwegian Getaway. Before your relaxing cruise across the ocean, you'll stop in Barcelona. To share or not to share? That is the question, as you sample delicious tapas in the Gothic Quarter. When you arrive in Lisbon, wander the narrow cobblestone streets at your own pace and visit a historic museum. Then put on those Bermuda shorts because when you arrive at the Royal Naval Dockyard, it's all fun in the sun.
...
About Norwegian Cruise Line

Imagine cruising just the way you want it: with no schedule to follow but your own. That is the freedom Norwegian Cruise Line provides in all our ships and itineraries. Indulge your taste buds at one of our wide-ranging dining options, or perhaps you would prefer a dinner and a show combination? Relax at some of the most spacious and modern staterooms in the cruise industry before venturing out to experience the shore excursion of your choice.
Dining

Savor a th
...
| Day | Port | Arrive | Depart |
| --- | --- | --- | --- |
| 1 | Civitavecchia (Rome), Italy | | 5:00 PM |
| 2 | Livorno (Florence/Pisa), Italy | 7:00 AM | 8:00 PM |
| 3 | Cannes, France | 7:00 AM | 5:00 PM |
| 4 | Barcelona, Spain | 9:00 AM | 7:00 PM |
| 5 | Valencia, Spain | 6:00 AM | 2:00 PM |
| 6 | Malaga (Granada), Spain | 9:30 AM | 10:00 PM |
| 7 | Cadiz (Seville), Spain | 7:00 AM | 6:00 PM |
| 8 | Lisbon, Portugal | 9:00 AM | 5:00 PM |
| 9 | AT SEA | | |
| 10 | Ponta Delgada, Portugal | 12:00 PM | 7:00 PM |
| 11 | AT SEA | | |
| 12 | AT SEA | | |
| 13 | AT SEA | | |
| 14 | AT SEA | | |
| 15 | Royal Naval Dockyard, Bermuda | 9:00 AM | 3:30 PM |
| 16 | AT SEA | | |
| 17 | AT SEA | | |
| 18 | Miami, Fl | 7:00 AM | |